The Oldest Comic Shop In The World?
At 19, Rod Dyke bought a comic book store in Pike Place Market. Today, it's thought to be the oldest in business.
Rod Dyke picked up his first copy of Spider-Man as a 10-year-old, and he's been in the comic book business ever since. Growing up in Arbor Heights, near White Center, in the 1960s, he'd sell comics to friends and refresh his stock at a bookshop in the hallways of Pike Place Market. "I was their best comic book buyer," he remembers. Such a good customer was Dyke that in 1971 the owners sold him the store.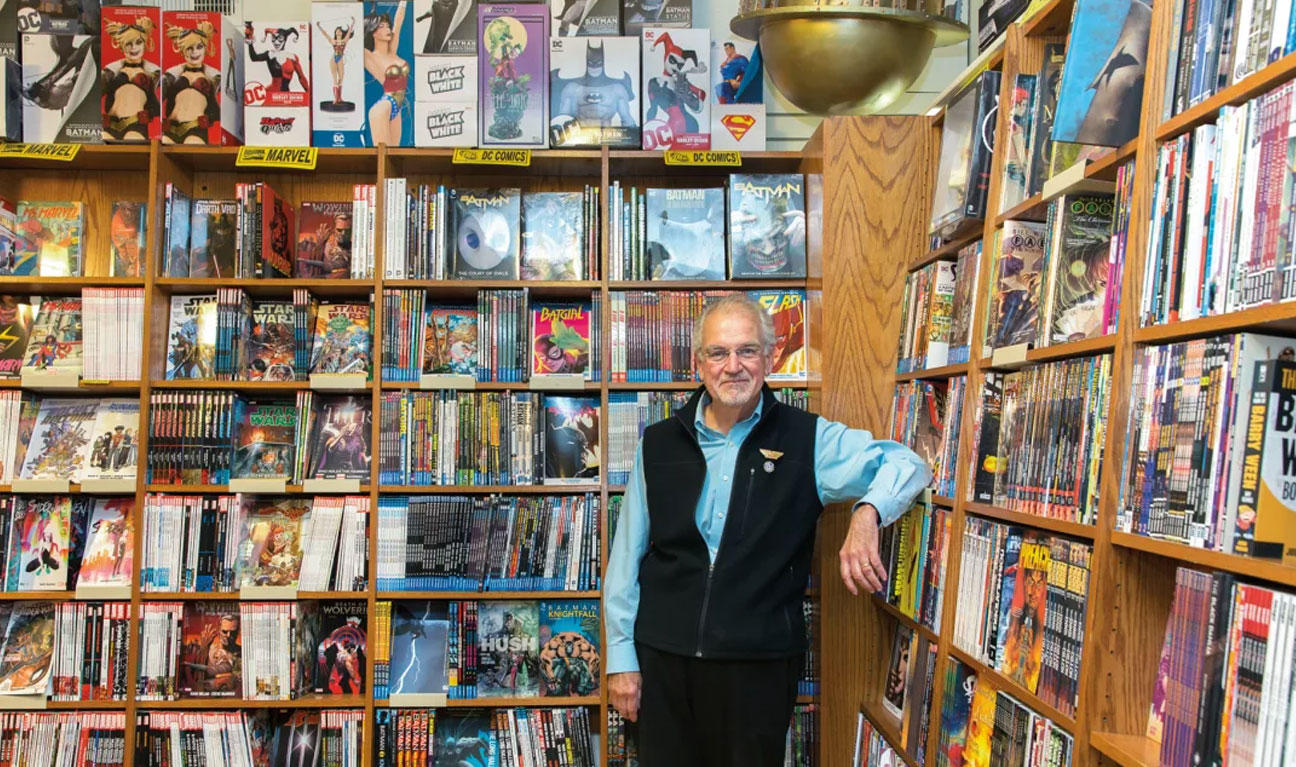 photo: Amber Fouts
What started as a temporary venture for the 19-year-old, run alongside his savvy mother, soon turned into good business. First came the official Comic Book Price Guide, also in 1971, which legitimized comics as a valuable collector's commodity. Six years later, Star Wars changed pop culture merchandising forever. "And, of course, comics have been going mainstream ever since."
Founded in 1961, Golden Age Collectables is thought to be the oldest comic book shop in the world. Not much older than Dyke who, at 65, has handed over the day to day to his staff. But he still drops by every Wednesday to chat with customers, some of whom he's known through three generations. But does he miss the old days? When a 19-year-old could run a comic store with $75-a-month rent? "I'm in the nostalgia business. So I'd say yes." 
"Where the Heck is Matt?"
He was at Golden Age Collectables in 2008!